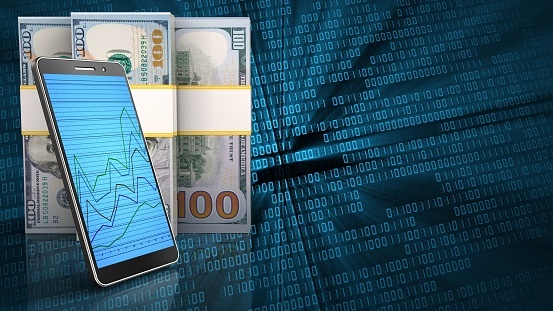 All the tools you need to manage your money are in the palm of your hands. Today, there are a growing number of apps available that help with personal financial planning and more. From Mint to Acorns to HomeBudget, today's best finance apps help you track the flow of your money on the go.
5 Best Finance Apps Available Today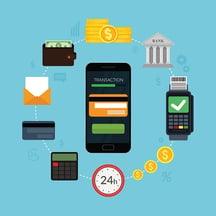 1) Mint
Mint has the ability to help you with all aspects of personal financial planning. You can use it to create budgets, track spending and manage money. If you connect your bank and credit card accounts, you can view all your finances in one convenient app.
Mint will alert you when your bills are due and tell you how much you owe, so you can avoid costly late fees. The app can also provide custom tips about how to better manage your budget based on your previous spending habits.
Mint is available for free in both the Apple App Store and the Google Play Store.
2) Wally
Wally is a user-friendly budget tracker that streamlines your personal finances. It provides a central location where you can manage cash, credit cards, savings and debt. The free app helps you to learn where your money is going, and set and achieve financial goals.
Wally is one of the best finance apps, because it can help you save not only money but also time. It allows you to enter your bills by uploading photos of your receipts.
Wally is available for both Apple and Android phones.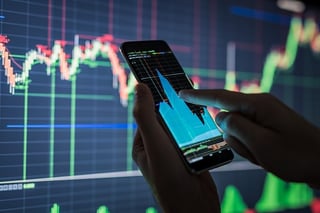 3) Acorns
Acorns is simple personal finance app that automatically diverts your pocket change into an investment portfolio. Every time you buy something with a credit card attached to the Acorns app, your purchase is rounded to the next dollar. The difference is then invested in a portfolio of about 7,000 stocks and bonds. You can select from different low-cost exchange-traded funds (ETFs) according to your risk preference.
Acorns, which is available for both Apple and Android phones, is free for college students and costs $1 per month for most other people.
4) Dollarbird
Dollarbird is a popular calendar-based personal finance management tool. You can use it to add, remove and edit past, future or recurring transactions. Its visual layout displays your current and projected financial situation to help you become smarter about money.
One of Dollarbird's most popular features allows you to share calendars with others to collaborate on joint budgets. You could, for example, use it to help with family budgeting.
Dollarbird has both a free version and a pro version, which costs $39 a year. It is also available for Apple and Android.
5) HomeBudget
HomeBudget is an expense tracker, which can help you monitor your expenses, income, bills-due and account balances all from your phone. It includes charts and graphics that will help you analyze your personal finances.
HomeBudget also has Family Synch, an advanced feature that allows those living in the same household to exchange income and expense information as they work together on a single budget.
You can download on both iOS and Android operation systems. It costs $4.99.
If you are looking to save time, energy and money, try one of these five best finance apps currently available on the Internet.