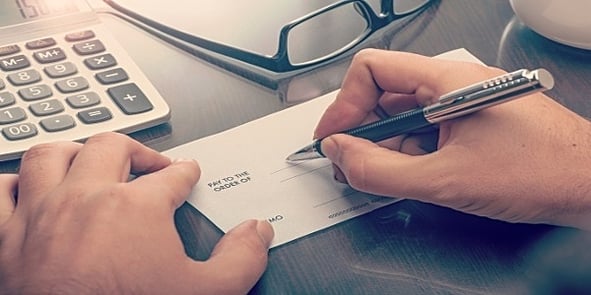 Chase bank has called check fraud "one of the greatest challenges facing business today." With more than 500 million checks forged every year, this fast-growing problem is estimated to cost the American financial system $10 billion annually, according the National Check Fraud Center. Despite these sobering statistics, many businesses still do not have an effective fraud-prevention strategy. If you may be one of these vulnerable businesses, use these tips to safeguard your bank account.
What is Check Fraud?
"Check fraud is a criminal act which involves the unlawful use of checks to illegally acquire or borrow funds that do not exist within the account balance or account-holder's legal ownership," according to USLegal.com. "With the advancement of computer technology it is increasingly easy for criminals, either independently or in organized gangs, to manipulate checks in such a way as to deceive innocent victims expecting value in exchange for their money."
Check security is important, because these documents contain vital business information, like your bank account number and your bank routing number.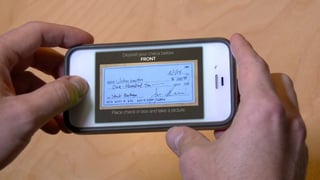 The most common types of check fraud are:
Forgery
Theft
Paper hanging
Check kiting
Washing
Counterfeiting
4 Tips and Tricks to Prevent Fraud
1) Check Printing
Tightly-controlled check printing procedures are an effective way to decrease fraud opportunities. First, you should make sure employees do not have access to check printing equipment if they aren't involved in accounting. It's recommended that you use a different printer for checks than a regular office printer that all employees use. Secondly, don't let one employee control to the entire check process, as this can increase the possibility of internal fraud.
2) Security Features
If you are not using check stock with security features, you could be more at risk. Today, you may use checks that prevent copying and mimicking. For example, a printer with magnetic toner can make the home printing of checks more difficult for con artists.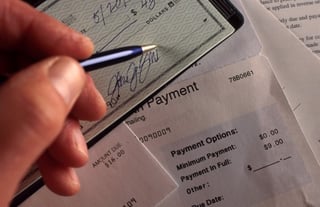 3) Use Fewer Checks
An obvious way to defeat fraud is to write fewer checks. Although it may not be easy, using more automatic deposits or electronic funds transfers is guaranteed to decrease the probability of falling victim to fraud. Or, you could require buyers choose a different method of payment, like ecommerce.
4) Monitor your Bank Account
Proactively monitoring your bank account will help you notice fraudulent transactions before it is too late. It's recommended that you regularly flag unfamiliar charges that require further examination. Then, if you have any questions, contact your local bank.
As fraud continues become more common and costly in the United States, it's crucial for businesses across the nation to be more proactive.