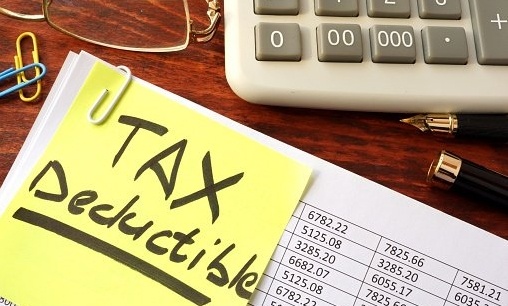 If you run a business, you know expenses pile up quickly. But, the good news is that you can get some of that money back. Companies that turn a profit are eligible to claim many deductible business expenses come tax time.
What are Deductible Business Expenses?
Business expenses that fit under the category of being both ordinary and necessary are eligible to be deducted on a tax return.
An ordinary expense is one that is commonly paid by those in your line of work.
A necessary expense is defined as one that is helpful and appropriate for your trade or business. For example, paying rent for office space.
Expenses must meet this criteria to qualify for a deduction, but they are not automatically fully-deductible.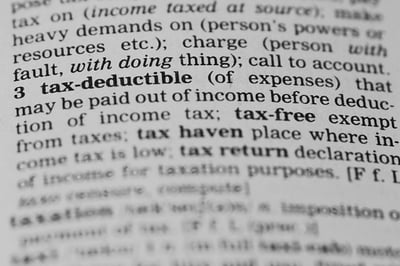 Common Business Deductions Worth Claiming
1) Cost of Goods Sold
If your business produces products or purchases them for resale, you can deduct the cost of goods sold from your gross receipts to determine your yearly gross profit.
These four types of expenses will help you figure out the cost of goods sold:
The cost of raw materials or products for resale
Overhead, such as rent or equipment
Storage
2) Employee Benefits
The cost of employees' fringe benefits, including health insurance and retirement plans, is considered to be a tax-deductible expense. For example, employers' contributions to employees' 401(k) plans are deductible business expenses in most cases.
Other employee benefits, such as gym memberships and education assistance, also qualify.
3) Business use of a Car
If you use your car for business purposes, you may be eligible to deduct expenses related to its operation. You can typically deduct the miles you drive in the course of conducting regular business. However, you must make sure to separate personal and company travel. Personal use of a car is not a deductible business expense.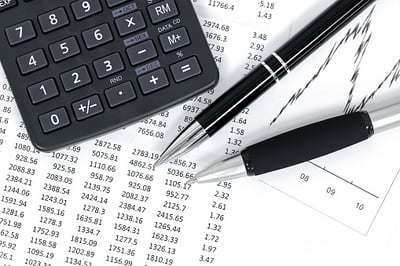 4) Gifts to Customers or Clients
Gifts to customers or clients can be written off, too. However, you may only deduct $25 per person. For example, if you give a client $100 sports tickets, only $25 of the cost may be deducted. You must cover the rest yourself. But, some smaller gifts of $4 or less, like pens, are not tax-deductible at all.
5) Meals and Entertainment Expenses
Meals and entertainment expenses are partially tax-deductible. You can generally write off up to 50 percent of this type of expenditure. To qualify, meals or entertainment must be business-related.
These are just a few of the most common deductible business expenses. If you would like to know more about business tax planning and preparation, contact a local tax accountant.