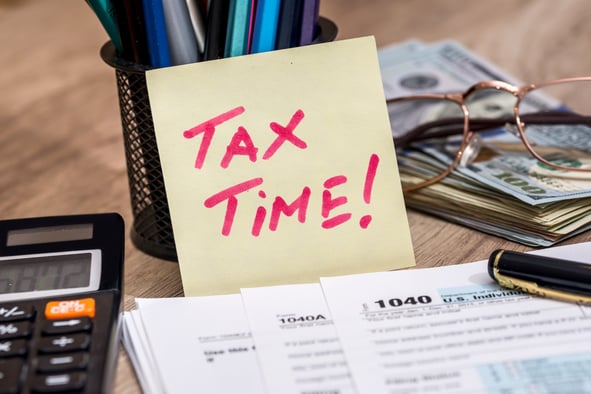 Every year, millions of Americans scramble to meet the tax deadline. Due to a lack of personal financial planning, tax time becomes more painful than it has to be. These taxpayers may spend hours searching for things like receipts or tax identification numbers right before April 15.
If this scenario sounds familiar to you, following our simple tax tips will help make your life a whole lot easier.
Terrific Tax Time Tips
1) Designate a Dedicated Space
It pays to have one spot to put all your tax-related documentation. This will keep all your materials together until you need to sort through them. When new information comes in the mail around tax time, you'll know where to store it.
2) Gather all your Documents
The best way to prepare yourself for tax season is to gather together all the documents pertinent to the process.
You will also need other applicable forms from investments, estates and trusts.
Then, take an inventory of necessary tax documents, so you can try to acquire the ones you are missing.
3) Know your Identification Numbers
Since your tax return will require numerous identification numbers, it helps to have them on file ahead of time. You'll need these numbers not only for yourself, but for your spouse, your dependents, and anyone else you are claiming on your return.
Social Security Number
Tax ID Numbers
If you are filing for a child care credit, you will also need the identification numbers for your child care center.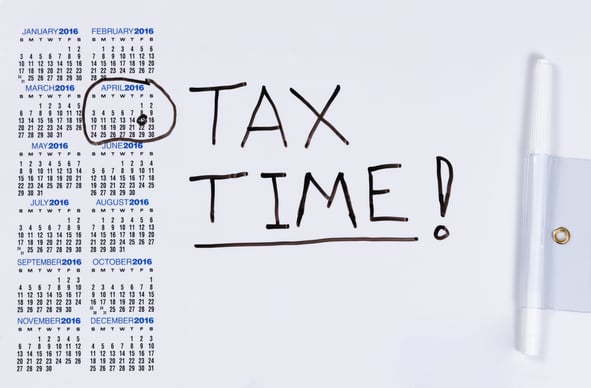 4) Gather Information for Itemized Deductions
Preparing for tax season is more complicated if you plan to itemize, because you will need documentation for all deductions.
Common deductions include:
Home mortgage interest
Property taxes
State income or sales taxes
Medical expenses
5) Organize Receipts by Category
After you've gathered your receipts together, the next step is to organize them by spending category. You can use a scanner or iPhone to create digital files of all your receipts. Then, record your expenses in programs such as Excel, Quicken or TurboTax.
6) Schedule an Appointment with a Tax Preparer
Once you have done all your due diligence, you are ready for the final step: calling a qualified tax preparer.
They will use their experience and expertise to help guide you through the tax laws to maximize the size of your return.
But, don't wait until early April. Call a tax preparer today.
7) Make Tax Organization a Habit
Like death, taxes are one of those things you can't avoid. But, tax time doesn't have to be painful.
Even before you've received your tax return in the mail, you can start next year's individual tax planning and preparation. You'll be thankful you did when tax season rolls around again.