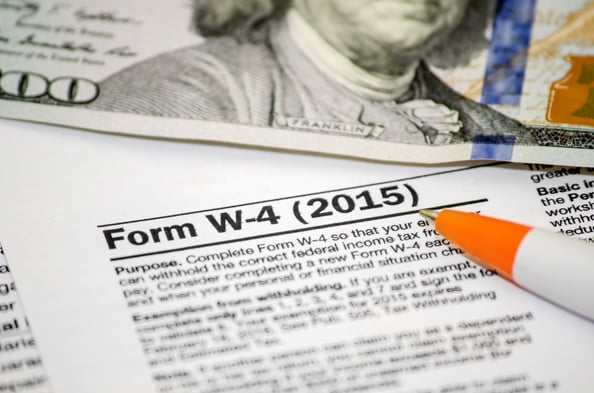 Is your take-home pay smaller than you would like it to be? Or, do you typically owe the government a large sum at year's end? There is a quick fix to these problems: adjusting your tax withholding. If you are one of many who wonder: how do I adjust my tax withholding? We have the answer.
What is Tax Withholding?
Before you receive each paycheck, your employer probably withholds a percentage of your earnings that are paid to the IRS. These funds are credited towards your yearly tax bill. Taxes may also be withheld on other types of income, such as pensions, bonuses, commissions and gambling winnings.
These taxes all add up, which causes people to ask: how do I adjust my tax withholding?
The amount you pay the IRS depends on your income level and the information you provide the government on a Form W-4. Withholding is calculated according to three basic pieces of information:
Marriage status

Allowances for which you qualify

(the more allowances claimed, the less tax withheld)

Whether or not you choose a higher withholding amount
When Should I Check My Tax Withholding?
You should reexamine your tax withholding periodically, but especially if one of these life situations applies to you:
Marriage

Divorce

Your spouse gets a job or changes a job

New baby

New home
Second job

Outside earnings

Unemployment
In addition, if you would like the government to withhold your taxes at a higher or lower rate, you should adjust your W-4.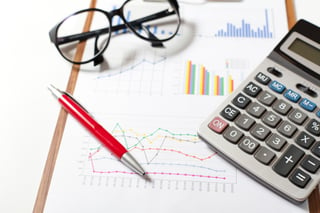 How Can I Check the Amount Being Withheld?
You can check how much of your taxes are being withheld with a tax withholding calculator. You should have both your most recent pay stubs and your most recent income tax return ready before beginning.
How Do I Adjust My Tax Withholding?
Now that you are aware of the importance of tax withholding, ask your employer to allow you to file a new W-4. Updating the information in your W-4 will change the percentage of taxes taken out of each paycheck. This can increase or decrease your tax withholding.