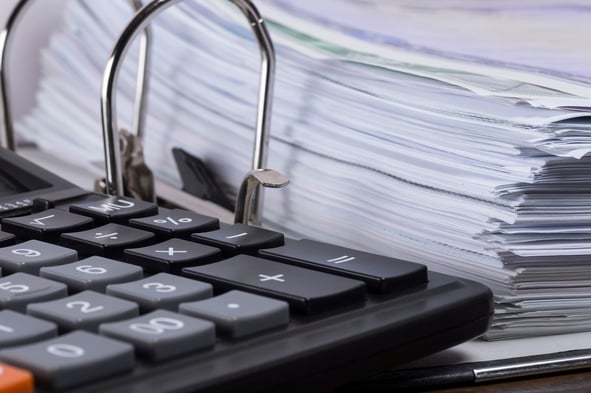 While it may feel good to toss out old paperwork, there is good reason to hold on to financial documents. But, you don't have to hold on to everything, forever. If you are wondering how long to keep tax records, the short answer is, well, it depends. Let us explain the long answer.
How Long to Keep Tax Records before Tossing Them
Individual tax planning and preparation should be a yearlong endeavor rather than a rush job during tax season. But when paperwork piles up, you will be glad to know how long to keep tax records and financial documents.
Income Tax Records: What to Keep and When to Keep It
Tax Returns
Tax returns should be kept indefinitely, but they only have to retain supporting documents for three years.
Pay Stubs
Pay stubs are important to keep up until you receive your W-2, which details your entire year of earnings. Keep your W-2s for at least four years, just in case of an audit. The IRS has a window of three years to audit a return.
Utility Bills
Save utility bills for one year unless you are using them for a deduction. In that case, save them for three years.
Canceled Checks and Bank Statements
A similar rule applies to how long to keep cancelled checks and bank statements. Hold on to them for one year unless the financial records are needed for tax purposes.
Quarterly Investment Statements
Quarterly investment statements only need to be filed away until you receive your annual investment statement. Retain the annual document for at least three years.
IRA and 401k Records
You should keep IRA and 401k records until the retirement vehicle has paid all its benefits and there is no longer a chance the plan could be audited.
Stock Purchases and Mutual Funds
Hold onto stock purchases and mutual fund records for three to six years to document the growth of your wealth.
Property Records
House purchase records should be kept as long as you live there to demonstrate the growth in value of your home. If it is sold at a large profit certain expenses can also be used to lower your tax bill. After the house is sold, retain all essential documents for three years. Deeds and titles should be kept as long as you live in the house.
What You Can Throw Out
There are, however, some things you can chuck. There's no need to clutter your office with piles of ATM receipts, bank withdrawal slips or credit card receipts, because you can hang on to monthly statements instead.
How You Benefit from Keeping Financial Records
It pays to know how long to keep tax records, because not only will it simplify your life, but it will also protect you in the event of an audit.