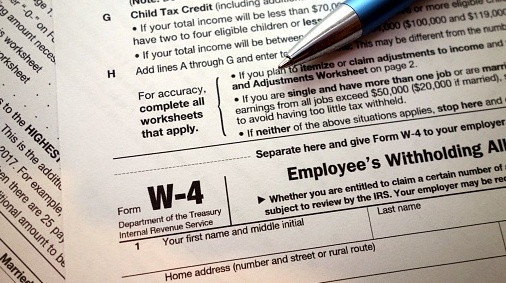 Although the recent Federal tax overhaul probably padded your paycheck a little, your old tax withholding form could cause you to receive a financial surprise when you submit your 2018 tax return.
"Following the major changes in the tax law, the IRS encourages employees to check their paychecks to help ensure they're having the right amount of tax withheld for their personal situation," said Acting IRS Commissioner David Kautter.
Is it Time for a Paycheck Checkup?
If you are like most taxpayers, you probably haven't changed your tax withholdings since you started your most recent job. Before the passage of the Tax Cuts and Jobs Act, this might not have caused you a problem. But since the tax code has been overhauled, the IRS is recommending that everyone revisit their withholding allowances.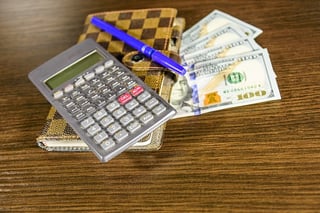 A quick checkup could help you prevent receiving an unexpected tax bill, because you had too little withheld during the year.
Although people with simple life situations may not need a check-up as much, a review is especially important for these types of taxpayers:
Two-income families
People with two or more jobs
Those who work only part of the year
Parents who claim credits, such as the Child Tax Credit
Those who itemized deductions in 2017
People with high incomes
Any adjustments you make will be reflected on your 2018 tax return, not the one to be filed by April 17.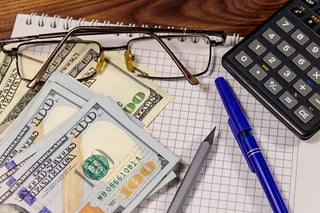 The IRS' Tax Withholding Calculator
In response to the recent tax code changes, the IRS updated its Withholding Calculator. This simple online tool is currently available to anyone who is curious about how much they are paying in individual income taxes.
"Withholding issues can be complicated, and the calculator is designed to help employees make changes based on their personal financial situation," Kautter said. "Taking a few minutes can help taxpayers ensure they don't have too little – or too much – withheld from their paycheck."
The Withholding Calculator will ask you to estimate your 2018 income and other factors that influence income tax payments, like the number of children you have.
What you will need
Recent pay stub
A completed copy of your 2017 tax return
You can then use the calculator's results to determine if you need to complete a new Form W-4. If you do want to adjust your tax withholdings, ask your employer to fill out a new form. It's best to do soon as soon as possible to avoid paying the wrong tax rate.