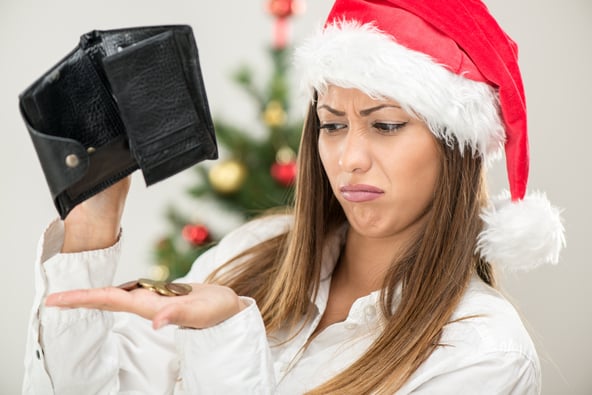 When you head to your local shopping mall in the middle of November, you're certain to see it decked out with holiday decorations as Christmas music blasts from the speakers. The holiday season is here. With all of the great things that the holidays bring, such as gift giving and traveling to see loved ones, there also comes financial burden and stress. With these money saving tips for the holidays, we hope to eliminate that financial anxiety so you can focus more on enjoying yourself.
Money Saving Tips for the Holidays
Plan Early
The further in advance you begin to budget and prepare for the holidays, the less stress you'll have when they roll around. Will you be traveling during the holidays? For how many people are you buying gifts? Are you having a holiday party you need to plan and execute? These are all important questions that you should answer as soon as possible in order to begin setting aside some money for holiday spending. Take some time to write out your answers to get an estimate of approximately how much you'll spend. This way, there will be no surprises on your bank statement after you're done spending.
Be Careful with Credit Cards
This is one of the most important money saving tips for the holidays that we cannot stress enough: don't allow credit card debt to build up! It may be tempting to overspend during the holidays to wow your loved ones with great gifts, but overwhelming debt is probably not part of your New Year's Resolution. If you do use your credit card to make holiday purchases, monitor your spending to make sure you can honestly pay off your balance when the billing period ends.
Dive into Deals
During the holiday season, many retailers offer deals and promotions to spur their sales. As a consumer, you can take advantage of these deals, too. If you're an online shopper, free shipping will be your best friend. There are also tons of mobile phone apps that can help you in all aspects of your shopping experience, from price comparisons to coupon downloads.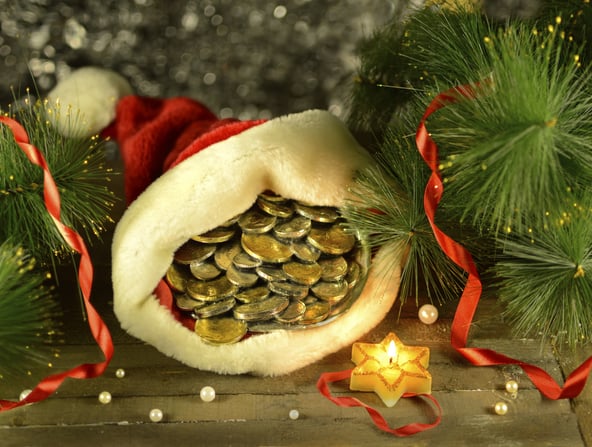 Play Hardball
When taking advantage of discounts offered by retailers, understand that they count on you to purchase more expensive items in addition to the discounted ones. Be aware of misleading advertisements, such as those that have bold letters saying "50% OFF," while the fine print above reads "buy one get one." Paying close attention to detail is a great way to beat retailers at their own game and save more money.
Do Good Deeds
One of our favorite money saving tips for the holidays involves giving to those less fortunate. When you open your pantry or closet, you'll probably find plenty of unused canned foods, old clothes and forgotten toys that you no longer need. Donating to grocery stores, soup kitchens, shelters and other charities not only helps people in need, it helps you clear out some clutter for the New Year. Also, if you document your donations, you can get a deduction come tax season.
Enjoy Cheap and Free Activities
There are plenty of low-cost activities in which you can participate to get the holiday spirit flowing. Take your family for a ride around the neighborhood to see some spectacular holiday lights. Get creative at home by making ornaments from scratch or baking festive cookies. If you're a traveler, keep in mind that the winter is considered the offseason for many destinations throughout Europe and North America. This means flight tickets and hotel rooms are cheaper than usual.
So, before you run around scrambling for gifts and searching for seasonal activities, make sure you're familiar with these money saving tips for the holidays. This way, you'll be less worried about funds and more focused on fun!