The old adage "work hard, play hard," rang true last Wednesday, when the team from DeFreitas and Minsky LLP and a number of local professionals got together at The Paramount Theater in Huntington. Our evening of networking began in the theater's Founder's Room, which has a historical speakeasy feel, and is decorated with 1920's accoutrement. After a guided tour of the theater, we made our way from the Founder's Room to the Sky Bar, and ultimately to the VIP lounge, where we watched The Fray put on an incredible performance!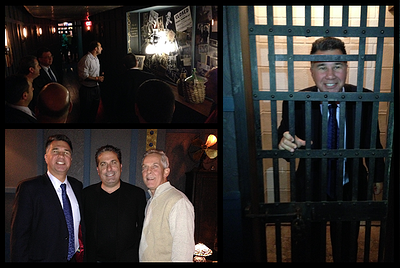 The Paramount Theater in Huntington is truly a local gem. The venue, which was originally a 1920's vaudeville house that was a tremendous part of the local scene for nearly 75 years. It cycled through many different hands, opening and re-opening as many different theaters, until it eventually closed in 2009. In 2011, the theater was opened once again, but had been transformed from the 500-seat theater that it'd been to a 1,500-seat theater to rival the venues all over Manhattan. By expanding its capacity, the owners of The Paramount have been able to attract big-name acts, and have made the village of Huntington an even hipper night spot than it already is!
The Founder's Room is a VIP bar, tucked away within The Paramount, which provides an intimate space for members only to meet for drinks upon their arrival, relax between sets, and mingle with the artists after the show. Being a member of the Founder's Room has many perks, including pre-sale tickets and VIP access, discounted food and beverages, meet and greet access, VIP parking, members only events, and much more.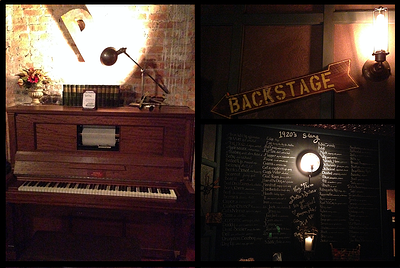 After enjoying delicious food and refreshing beverages in The Founder's Room, we were escorted to the Sky Bar to watch the opening act, American Authors. The Sky Bar is located at the far back of the venue, high above the general admission floor, the stage, and stadium seating. There honestly isn't a bad seat in the entire theater, as we had a great view from everywhere we were (and we explored a lot!). We sat along the barstools in the front of the Sky Bar and had drinks and mingled more during American Authors' set.
As The Fray took the stage, many of us migrated to the VIP lounge on the upper level of seating in the theater. The lounge was beautifully furnished, and we were well taken care of by a team of fantastic waitstaff. Speaking of the staff, they all kept up with the theme of the venue, decked out in classy 1920's fashion, which made the experience all the more enjoyable! All-in-all we had an outstanding night—a great location, with wonderful company and live entertainment…how could we not?!