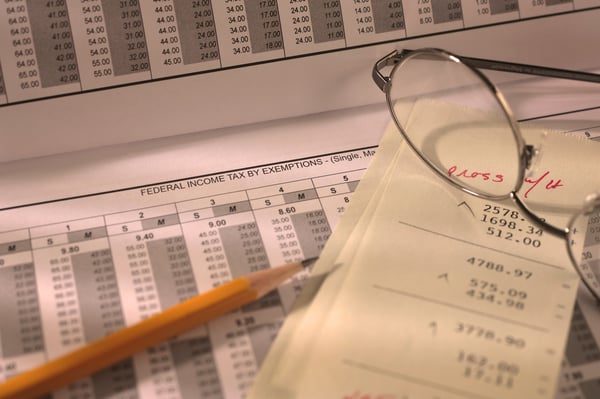 The IRS allows self employed workers to deduct many expenses related to their work, including housing, travel and health insurance. If itemized thoroughly, these deductions can add up to a larger tax return than expected from the government. By practicing a few of our simple self employment tax deduction tricks, business owners and freelancers will be rewarded with a return they can invest for their future.
Self Employment Tax Deductions Add Up Quick
Tax return preparation is key, because many aspects of the work life of a self employed individual is eligible for deductions, such as their business, automobile or educational expenses.
Workspace
Whether it is rented or owned, the cost of a regular workspace can be deducted.
Related expenses, such as property taxes, utilities and homeowners insurance, may be deducted, too. The size of this deduction corresponds to the size of a home office. For example, if a home office occupies 20 percent of the space in a house, then 20 percent of some bills will be eligible for a deduction.
Travel
Business trips are another tax deductible expense. But, it's not just transportation to and from a destination that is tax deductible. Keep receipts from car rentals, taxis, hotels and meals to enjoy more savings. While on a business trip, 100 percent of travel expenses may be written off, but only 50 percent of meals and entertainment can be deducted.
Educational Expenses
It's possible to write off any educational expenses incurred to maintain or improve the skills for an existing business.
Books

Courses

Subscriptions to trade or professional publications
Phone, Faxes and Internet
The cost of business phones, faxes and Internet connections are deductible as well.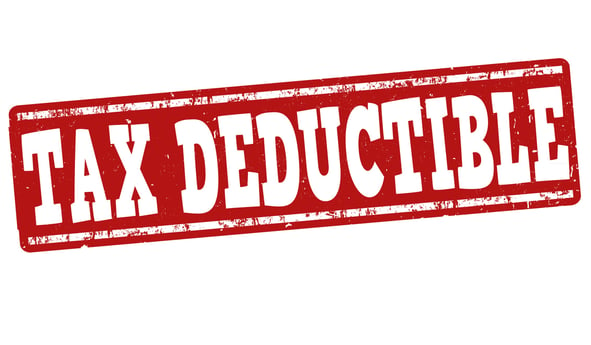 Entertainment
Self employed workers who entertain clients can deduct 50 percent of their expenses as long as the business activity meets several criteria, including that there was business conducted during, before or after the meeting.
Automobile Expenses
Business travel, such as to and from meetings, is a deductible expense. To maximize tax write offs, self employed workers benefit from maintaining excellent travel logs.
Possible deductions:
Miles

Payments

Depreciation

Registration

Insurance

Repairs and maintenance

Garage rent

Parking

Tolls
Social Security Taxes
The self employed are legally obligated to pick up the second half of Medicare and Social Security taxes that an employer ordinarily pays. But, it's possible to get some of that money back by deducting half of the self employment tax from their net income as a business expense.
Health Insurance Premiums
Health insurance premiums are a deductible expense for self employed workers.
Health

Dental

Qualified long-term care insurance
The IRS also allows a deduction for premiums paid to private coverage for spouses and dependents under the age of 27.
With tax day quickly approaching, it's possible to receive a larger than expected return by taking advantage of self employment tax deductions. Just don't forget to keep the receipts!