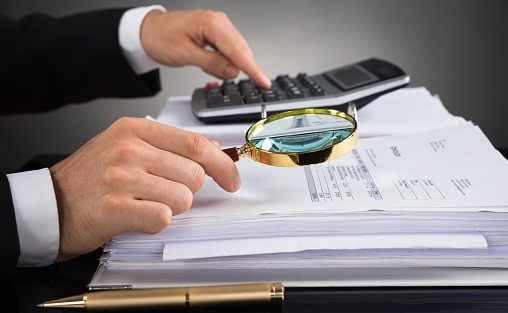 A sole proprietorship is the simplest type of company to start and operate. It is an unincorporated business owned by one individual in which there is no legal separation between the company and the owner. Sole proprietorships are also known by the IRS as "pass-through" entities, which means that business revenue passes through the company and are taxed as personal income. Sole proprietorship taxes are relatively simple to calculate, but there are several important things you need to know before you file.
Sole Proprietorship Taxes: Filing a Return
There is no government requirement to register as a sole proprietorship. Unless you have incorporated your business or formed a partnership, LLC or another business entity, your business venture is considered to be a "pass-through" by the IRS. Sole proprietorship taxes are documented on the same form you would use for an individual tax return, an IRS Form 1040.
Sole proprietors are required to pay federal and state income taxes in the same manner as any business or individual. For example, they must contribute their portion of Social Security and Medicare contributions, which are typically paid by an employer.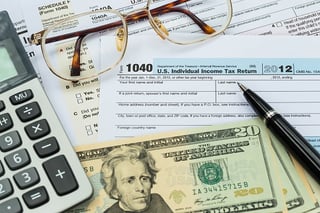 Estimated Tax Payments
If you owe $1,000 or more over the course of a year, estimated tax payments are mandatory. You can avoid getting hit with a hefty tax payment in April, if you set aside a portion of your income, interest and dividends each month to submit estimated tax payments. A failure to do so could subject your business to IRS fees and penalties.
You can figure out approximately how much you might owe in sole proprietorship taxes by using your previous year's income tax return to estimate your annual income. Then, divide this number into four installments to be sent to the IRS in mid-April, mid-June, mid-September and mid-January.
Self-Employment Tax
As an owner of sole proprietorship, you pay your share of Social Security and Medicare contributions when paying other income taxes. This is generally referred to as the "self-employment tax." You are required to pay the "self-employment tax" if you have earnings of $400 or more in a year.
For the 2017 tax year, Social Security taxes are assessed at a rate of 6.2 percent for the employer and the employee.
Since you likely fit both descriptions, your rate would be 12.4 percent.
However, Social Security taxes only apply to the first $127,200 of earned income.
The Medicare tax rate is 1.45 percent for both employers and employees.
If you are a self-employed individual, your rate is 2.9 percent.
However, there is no income cap on the Medicare tax.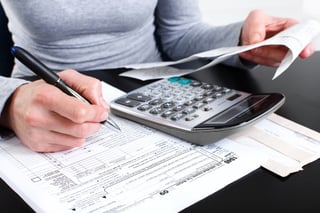 Minimizing your Tax Burden
As always, sole proprietors should take advantage of tax deductions to minimize their tax burden. The IRS will allow many types of deductions for expenses that are both ordinary and necessary. This could include anything from home office deductions to furniture to health insurance.
To avoid fines or penalties, sole proprietors must pay special attention to these simple rules during tax planning and preparation. If you have any additional questions about how tax rules will affect your 2017 return, be sure to contact your local accountant.