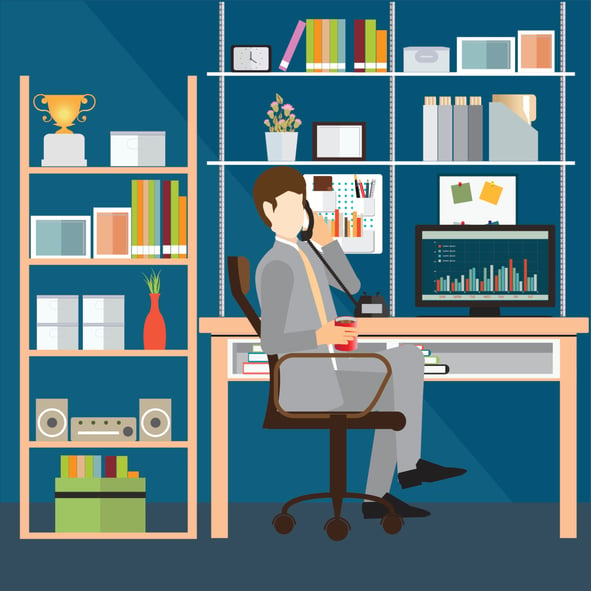 The end of tax season is the best time of year to clean your financial house. Our spring cleaning checklist has suggestions for filing, budgeting and more, which will help you get organized for the next fiscal year.
Tips for Creating a Spring Cleaning Checklist
Build a Filing System
Once you've filed your taxes and received your return, spring is a great opportunity to get organized financially. If you don't already have one, create a filing system for your important documents. A good way to organize your files is putting together a color-coded folder system. Reserve a special spot for unpaid bills so you don't forget to pay them.
Toss Away the Clutter
While it's important to retain many financial records, you don't have to keep everything. For example, you only have to keep paystubs until receiving a yearly W-2.
These are a few other rules about how long to keep financial records.
Documents that don't need to be kept indefinitely can be shredded. Others, like your annual tax return, should find a home in your new filing system.
Go Paperless
As you sort through your bills, identify which ones could be easier paid online. Paperless payments save you money on postage, while also helping the environment.
If you switch to online bill pay, you can opt to have payments automatically deducted from your account. This may save you money in late fees, if you forget to pay bills on time.
As you work on personal financial planning, check your credit rating, too. You are allowed to check it for free once per year with the three major credit bureaus. If you are thinking of moving or buying a car next year, it is good to know your credit rating beforehand.
Update your Budget
Once you get organized with this spring cleaning checklist, you are in a good position to revisit and revise your own budget.
Updating your budget regularly is important, because your needs change over time. You'll want to see that your budgeting is in line with your life priorities. For example, check to see if you are putting enough money away for college education or retirement.
Identify ways you can save money in the coming year. Use your new filing system to track where you spent money last year. Then, you can create a new budget for the next fiscal year that fits your lifestyle.
Our spring cleaning checklist, which will save you time, effort and money, is not reserved only for late spring. You can benefit from these helpful hints any time of year.