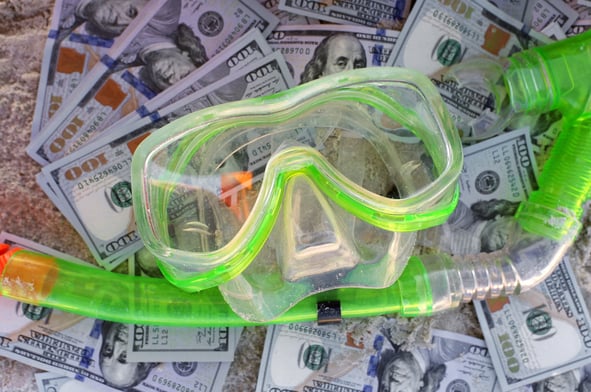 For many people, summer is a time when spending is at its highest. With vacations, childcare and other seasonal expenses, it's tough to find summer savings. But rather than cutting into your pleasure spending, take advantage of these terrific tips and tax breaks.
5 Summer Savings Strategies
1. Deduct Child and Dependent Care
If your children are under the age of 13 this summer, the cost of day camp could count towards expenses tallied for the child and dependent care credit.
Child care expenses that could qualify include a babysitter or a daycare facility. However, overnight camps do not qualify. The credit can be as much as 35 percent of your qualifying expenses, but the actual amount depends on your income level.
2. Write-off a Summer Vacation as a Business Expense
If you plan, it's possible to enjoy summer savings by deducting part of your vacation expenses this year. If you choose to tack on a few vacation days to a summer business trip, the flight to the business meeting is still tax-deductible. Although, your lodging is only tax-deductible on days you conduct business.
To be considered for an IRS deduction, you must spend more time on business activities than personal ones.
On domestic trips, transportation, lodging costs and 50 percent of meal expenses on business days are tax-deductible. You can deduct 56.5 cents per mile driven, parking fees and tolls.
Or, if you receive a summer work assignment in a vacation destination, you may be eligible to write-off all or part of your expenses.
Maintaining a diary of expenses will help you prepare your tax return. The IRS requires travel and lodging expense receipts over $75, but lesser expenses like drinks and snacks don't necessitate documentation.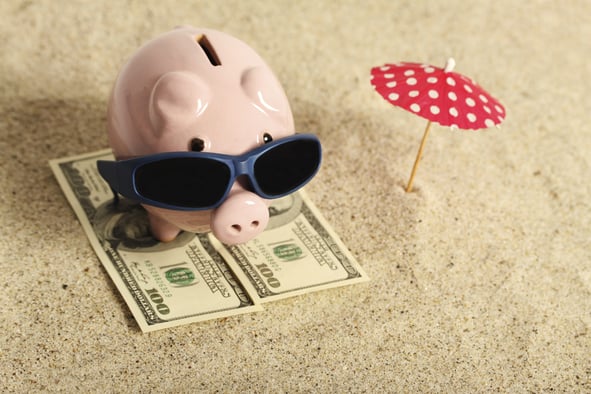 3. Rent out a Primary or Secondary Residence
People who have a summer home or are planning to get-away from their own home this summer may take advantage of an IRS rule which offers tax-free income on short-term rentals.
If you rent out your primary or secondary home for two weeks or less this summer, you are able to take home all the proceeds.
4. Earn an Energy Credit
Upgrades and replacements of air conditioning systems are eligible for a residential energy credit, which is equal to 30 percent of the cost of energy-saving devices, including air conditioners and fans. The overall lifetime energy credit limit is $500. Each energy-saving device has its own credit limit.
5. Deduct Charitable Donations
If you spent the spring cleaning, the summer is a good time to get rid of excess items around the house. But, did you know you can be compensated for your goodwill?
Donating clothing, furniture or other items found in the attic will earn you another tax deduction that will increase the size of your return next year. With a receipt or written documentation, you can usually deduct the fair market value of items donated to charity when you take care of tax planning and preparation.
These five summer savings strategies are a terrific way to help defray the costs of your fun in the sun!