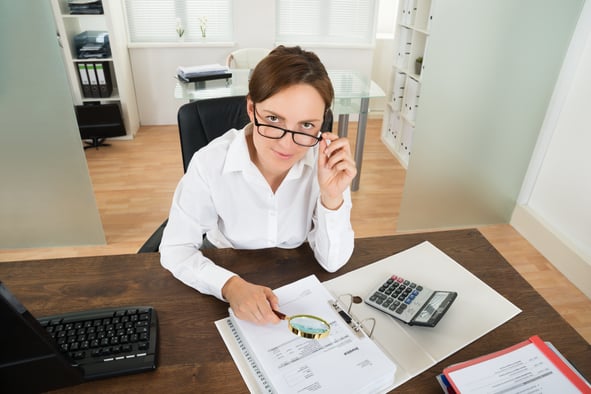 Since tax filing season has officially begun, it's time to think about tax return preparation strategies if you hope to meet this year's April 18 deadline.
Tax Return Preparation Creates Easier Filing
The IRS projects more than 70 percent of taxpayers will receive refunds this year. Since the average refund last year was $2,797, it's clear preparing your tax return is worth the effort. However, if you follow our tax return preparation strategies all year round, April will suddenly be a less stressful time.
1. Gather Your Records
Whether you prepare your taxes yourself or hire an accountant, the first step is getting organized.
Those with meticulous records are ahead of the game, but even if you are aren't sure where all your paperwork is located, there is still plenty of time to get all your affairs in order.
If you start gathering your records early, it will be easier to identify and fill-in gaps as tax day approaches.
This essential personal information is necessary for filing a tax return:
Your Social Security Number
Your spouse's Social Security Number, if married
Social Security Numbers for any of your dependents
You will also need these documents and likely a few others:
Last year's return
W-2 Forms
1099 Forms (if applicable)
Business income
Records of Social Security benefits
Prior year tax refunds
Receipts
Records of charitable donations
W-2Gs for gambling winnings
2. Choose a Tax Preparer
With individual tax planning and preparation services, a certified public accountant offers many additional services that can increase the size of your tax return while saving you time and aggravation.
If you don't already have a tax preparer, start by asking friends and relatives for a recommendation. Or, you can peruse the IRS directory of preparers to locate accountants in your area.
3. Be Mindful of Credits and Deductions
Savvy taxpayers who take advantage of credits and deductions are more likely to increase their net gain. But with credits and deductions, an accountant can help you understand how they apply to your life situation.
These are a few categories of deductions to think about during tax return preparation:
Education costs
Childcare costs
Charitable donations
Qualified business expenses
Medical expenses
Home office expenses
4. File Electronically
In recent years, the IRS has streamlined the process of receiving returns and dispensing refund checks. More than four in five returns are projected to be filed electronically this year. As a result, this year the IRS anticipates issuing more than nine out of 10 returns in less than 21 days.
All Americans are required to file a tax return or extension by April 18 to prevent incurring IRS penalties.