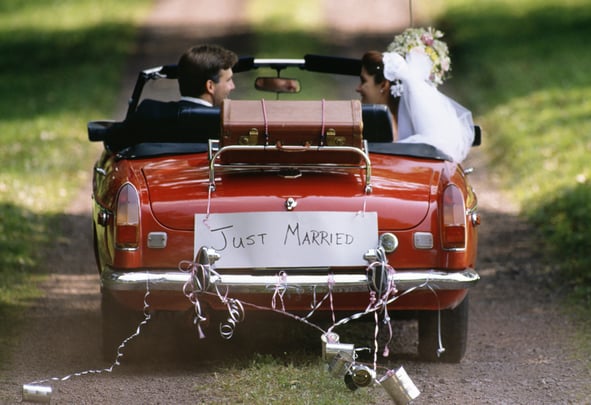 As a newlywed, you anticipate change, but you often don't realize that your new marital status impacts tax return preparation, too. Before tax time approaches, it's important to make several adjustments. From names changes to filing status and everything in between, this is what you need to know to get ready for tax season.
How to Prepare a Tax Return after Marriage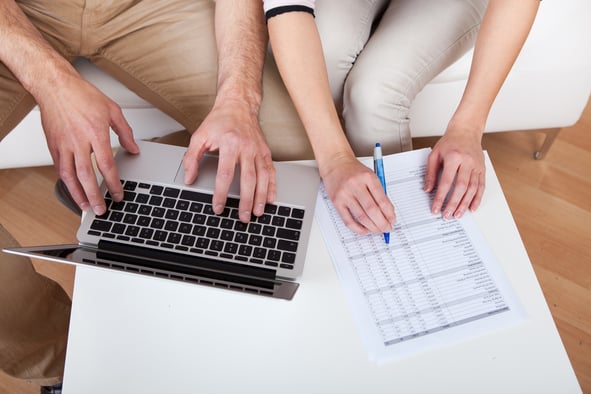 For those who married before the end of the year, it's important to update tax documents. Married individuals, including those in legally recognized same-sex couples, often benefit from adjusting their tax strategy.
1) Report a Name Change
In order for tax documents to be valid, names and Social Security numbers must match.
Recently married individuals who assumed the last name of their spouse must report the change to their employer, the IRS and the Social Security Administration.
2) Report a New Address
New addresses must also be officially updated with employers and the IRS before filing taxes. If you have moved, notify the post office and file Form 8822 with the IRS.
A simple discrepancy like an address can complicate the processing of a tax refund.
3) Adjust Withholding
After returning from your honeymoon, double-check the amount of your tax withholding. Your combined income might move you both into a new tax bracket.
By taking the right steps like calling a tax preparer, it's possible for newlyweds to avoid or minimize the so-called marriage tax that often hits two-salary households.
The IRS withholding calculator tool can help you complete a new W-4.
4) Adjust Filing Status
After marriage, individuals must file as married, but they have the choice to file their federal tax returns either jointly or separately.
The best tax return preparation strategy for dual-earning couples is to first estimate whether you would pay less taxes if your return was filed jointly or separately. Typically, fewer taxes are paid by couples who file jointly.
5) Consider Itemized Deductions
Marriage is also an opportune time to consider itemized deductions again. Although it's more work, this strategy can result in a higher tax refund for newlyweds than the standard deduction.
Just because you got married doesn't necessarily mean you have to pay higher taxes. If you need help with personal financial planning or have other questions, consult a tax preparer.