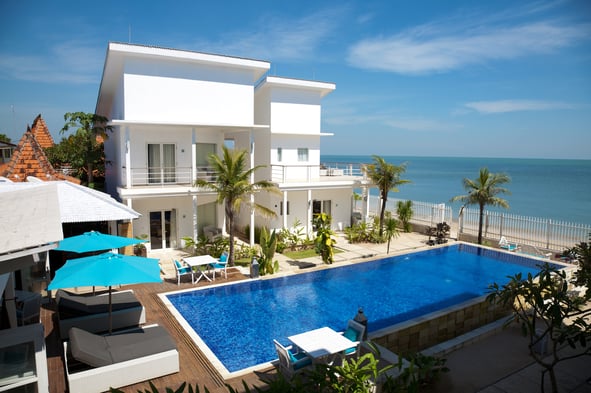 Whether you rent out your second home for a week or all-year-round, you are eligible for certain tax deductions. Before next April 15, increase your summer tax savings by taking advantage of these vacation rental tips.
Vacation Rental Tips Offer Tax Savings
If you are planning to rent out a second home this summer, you can avoid giving back a large portion of that income at tax time if you know the rules. Today, more and more property owners are increasing the size of their tax deductions by applying these vacation rental tips.
As a general rule, income from summer rental homes must be reported to the IRS. But, there is one important exception:
You do not have to pay taxes on income earned from renting your summer home for 14 days or less.
If you rent a second home for more than 14 days, you must claim the income.
In most cases, you can deduct rental expenses like mortgage interest, insurance and maintenance.
Your summer home is considered a personal residence if you use it for more than 14 days or more than 10 percent of the number of days rented, whichever is greater.
This allows you to deduct your rental expenses equal to but not greater than your rental income.
Losses are not tax-deductible.
If you use your summer home, but also rent it to others, you must divide expenses between personal and rental use.
If you use the property as a "home," deductions for rental expenses may not exceed the rent you received.
If you do not personally use your second home, it is considered an investment or rental property by law.
You are also protected against losses if your salary is below a certain threshold. Those who earn less than $100,000 can deduct as much as $25,000 of rental expenses that exceed rental receipts. This deduction gradually phases out for those with income levels rising above $100,000.
Summer homes often come with a big price tag, but they have great earning potential, too. By using these vacation rental tips, it's possible to save even more money by taking advantage of available tax deductions.
The IRS Explains Vacation Home Renting Laws