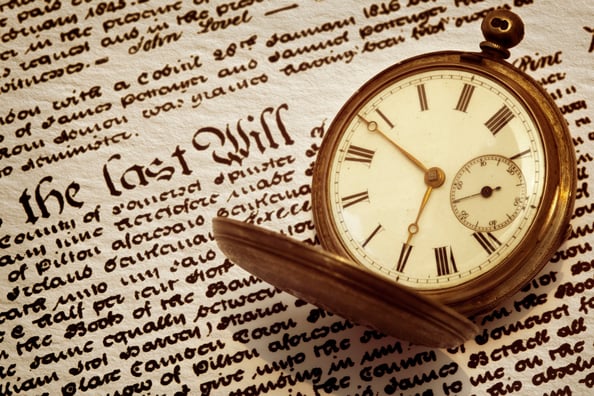 As you plan your financial future, it's important to think what assets you will pass on to your loved ones after your death. By creating wills and trusts, you can guarantee your final wishes will be granted.
Wills and trusts are key elements of a comprehensive estate and wealth transfer plan. If you are interested in controlling the distribution of your assets, here's everything you need to know.
Wills and Trusts 101
What is a Will?
A will is a legally-binding document that details an individual's final wishes. It selects the person who will serve as the guardian of your minor children after your death. It also directs who will inherit your property, such as your home, investments and family heirlooms, after your death. The executor or executors of the estate, who are responsible for carrying out the deceased's wishes, are also chosen.
In order for a will to be official, it must be signed in the presence of witnesses. It's a good idea to review your will periodically, because you have the ability to amend or change it at any time.
A will goes into effect at the time of death. If you die without a will, the state will decide who inherits your property.
Why Do You Need Estate Planning?
Estate planning will help you take care of your loved ones after you are gone. From wills and trusts to powers of attorney, estate planning is the process of outlining property distribution after your death. Estate planning minimizes or avoids hefty estate taxes, while ensuring your property is inherited by the intended individual.
What is Probate?
Probate is an official court proceeding that determines the validity and authenticity of a will. It establishes a process for gathering the deceased individual's assets and paying their outstanding debts, including illness expenses. The remaining money and property are distributed to those named in the will.
What is a Trust, and What Does it Do?
A trust is a fiduciary arrangement that holds property for the benefit of another person. A will can establish a trust for beneficiaries, including minors or mentally disabled individuals who cannot manage their own finances. Same-sex or unmarried couples may consider establishing a trust to pass on assets to the surviving partner.
Trusts can specify how and when the deceased person's assets are passed to their beneficiaries. A trustee manages and distributes the deceased person's assets for the named beneficiary.
Revocable trusts, also known as living trusts, enable those who create them to ensure the proper management of their assets both during their lifetime and after their death.
Testamentary trusts are created by an individual's will, but a court proceeding is necessary to provide the initial funding.
Irrevocable trusts can be used to grant beneficiaries protection from creditors and estate taxation. Irrevocable trusts are often used to hold high-value life insurance policies.
Special needs trusts can benefit family members with disabilities to preserve their eligibility for government assistance while still making financial assets available to them for supplemental use.
If you have questions about wills and trusts, estate planning or trust services, contact DeFreitas & Minsky Certified Public Accountants at 516-746-6322 or info@dmaccountingfirm.com.